Handcrafted Apparel
for the Adventurer at Heart
Our mission is to encourage others to live a life they enjoy. Whether it be while snowboarding, mountain biking, or kicking it back with great friends. We aim to inspire those around us to live an active lifestyle and to "find their wings" because after all, life's too short to settle for the ordinary.
 

Local to Fort Collins, CO

The heart of the matter is home. Akinz is based in our flagship store in Fort Collins, Colorado, we craft where we sell.

These have been made with fine attention to detail, by the hands of the Akinz shop crew.

In-House Screen Printing

Our shirts and hoodies have been designed and screen printed in-house for years.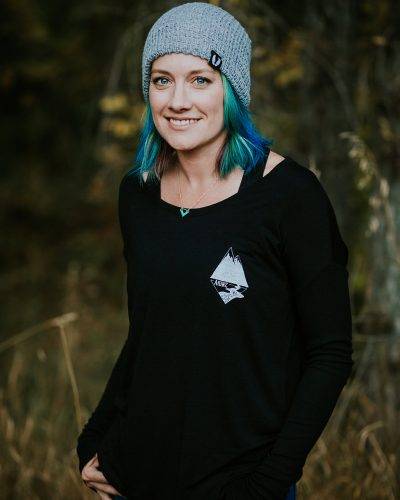 Our Start
Selling t-shirts from the Trunk of a Purple Mini-Cooper
Akinz was founded in 2005 in a studio apartment in Houston, TX by Suzanne Akin with the wings logo and the accompanying motto, Find Your Wings. 

The Akinz motto which sometimes shows up in the t-shirt designs and is the foundation of the wings logo encourages men and women to find the one thing that motivates them to push life to the limit and reach for the sky. At that time, Akinz consisted only of t-shirts and tank tops and was sold out of the trunk of Suzanne's purple mini-cooper at wakeboarding events, bars, and wherever else she struck up a conversation with people that were interested in what she was doing.
The brand grew as Suzanne did, Akinz followed Suzanne as she had her own adventures, with roots as a wake boarding brand in Texas, then a snowboarding brand in Steamboat Springs, and finally as the Akinz you see here in Fort Collins…a casual brand that loves the outdoors, bikes, beer, the mountains & adventure. Akinz has always been a reflection of Suzanne, so that may just happen to be what she loves too.
As a company, our mission is to inspire others. We design clothes for people that enjoy the outdoors or sports, day clothes that are cozy and cute, and head-to-toe accessories for any style. When we can, we source locally and employ others with the same passion for art, the outdoors, and inspiring others. 
In our day-to-day operations, we run a local retail shop with pre-printed shirts, totes, handcrafted accessories. We also offer in-person screen printing for select designs so bring in your own shirt or choose one off our shelves and we'll print right in front of you. 
We're not about the product. We're about the performance. We are committed to creating a new standard - a fully produced line of clothing that is good for you and the environment and encourages individuality and artistic expression.
Our mission: inspire our community to live a more sustainable lifestyle, encourage a love and reverence for the outdoors, and help individuals find their wings and pursue their passions.